By Mark Ross
Spring is here and just in time! 
The Seattle Laser and Aero fleets wrapped up the frostbite racing season this past Sunday greeted by light wind (varying from 5-12), a mostly sunny sky and warm air temperature. The sailing was very competitive in both the Laser (9 participants) and Aero (11 participants) fleets. Race Committee duo extraordinaire, Mike Johnson and Jacques Garrigues, kept us moving with starts in rapid fire succession; both fleets knocked out 6-7 races. Thanks to Dave Watt for having food and beverages awaiting us in the CYC clubhouse after racing.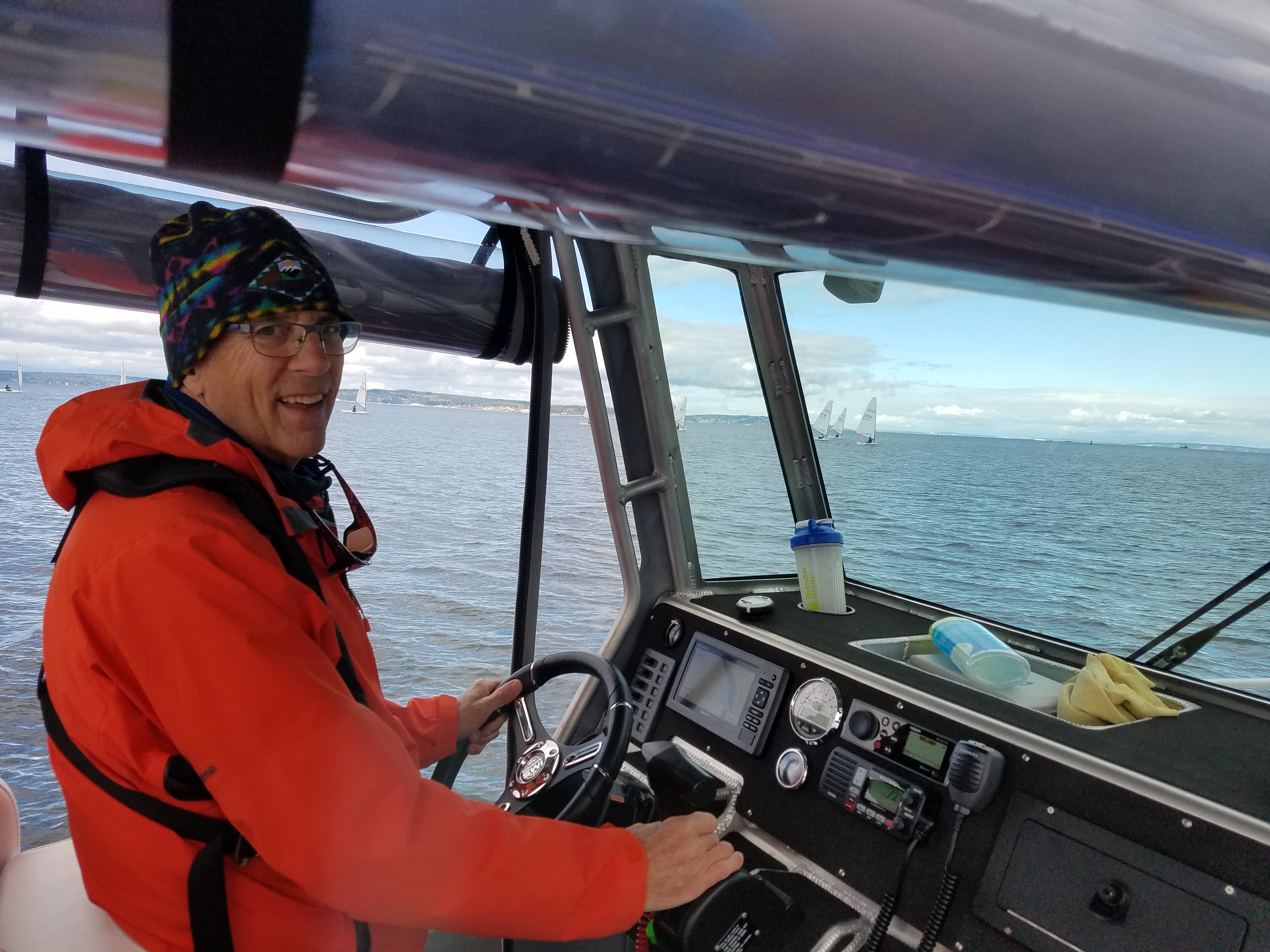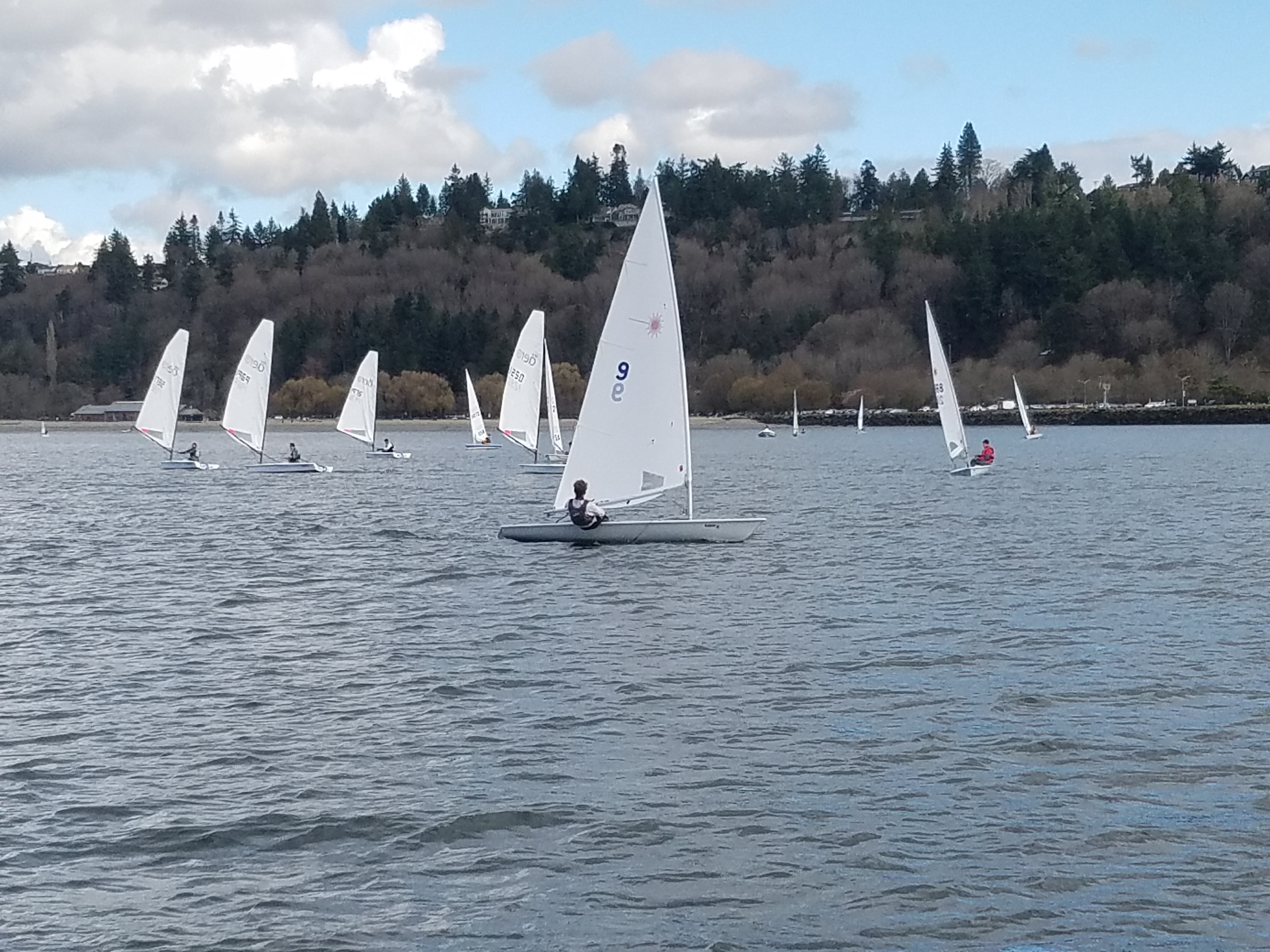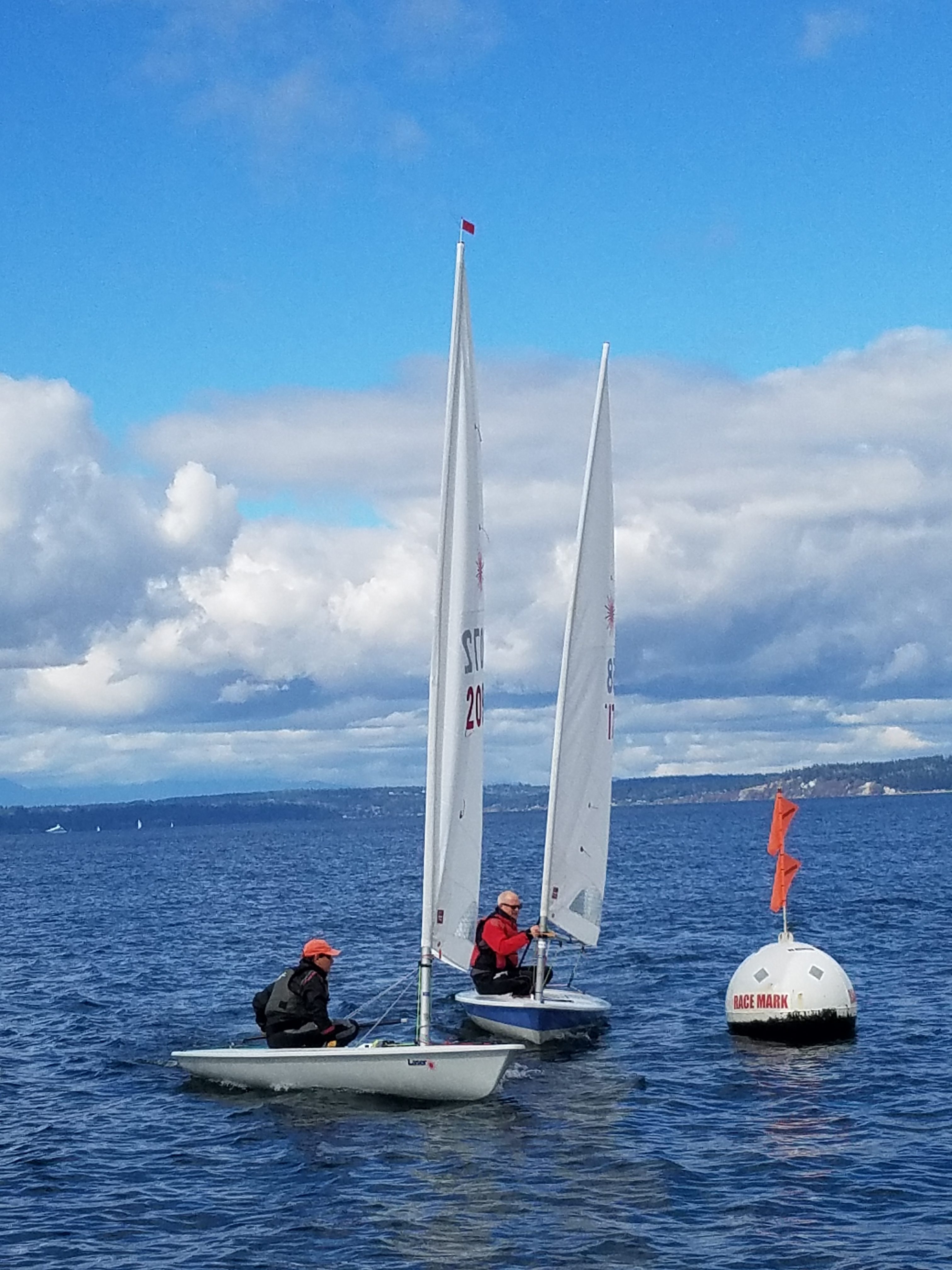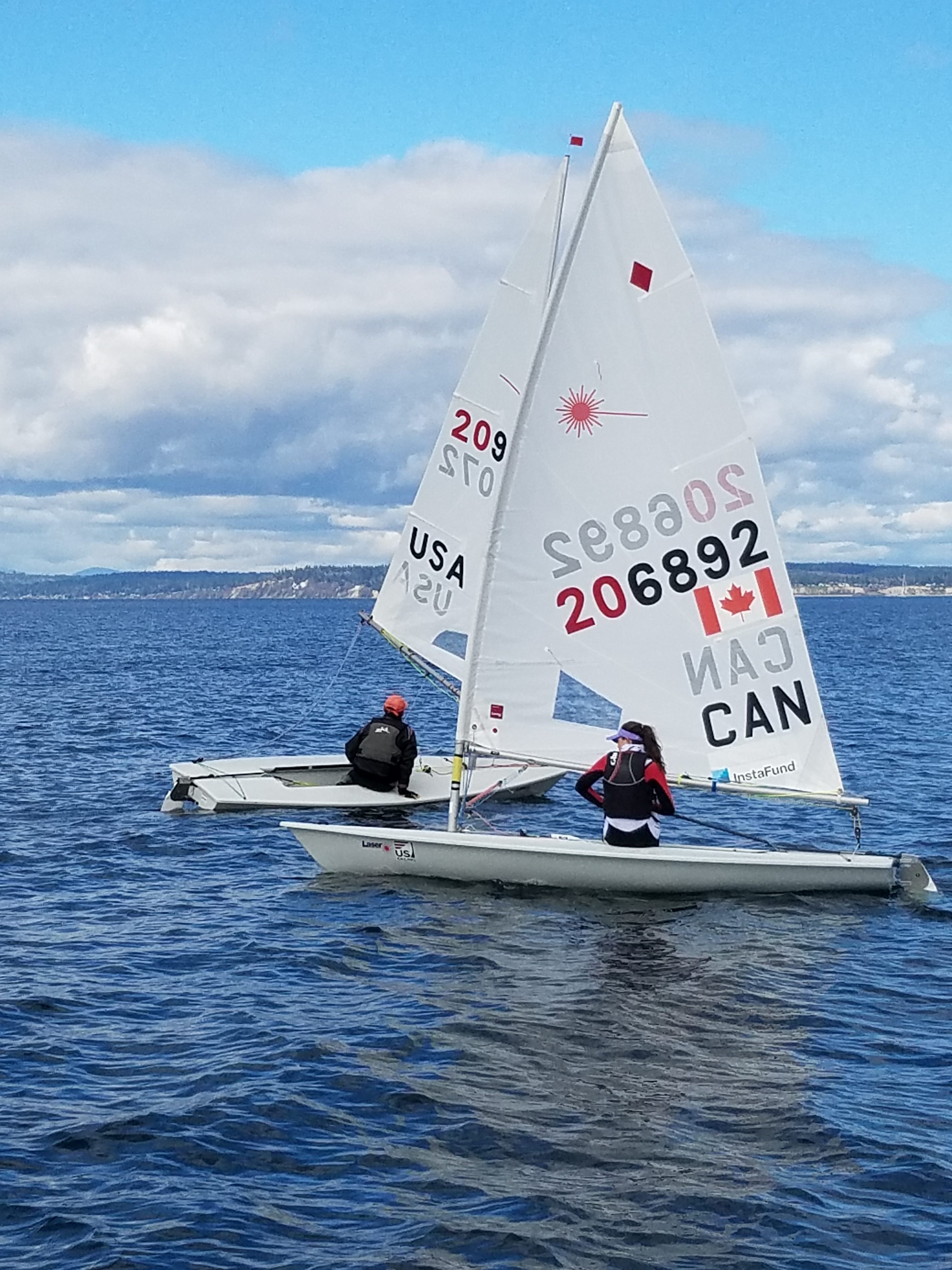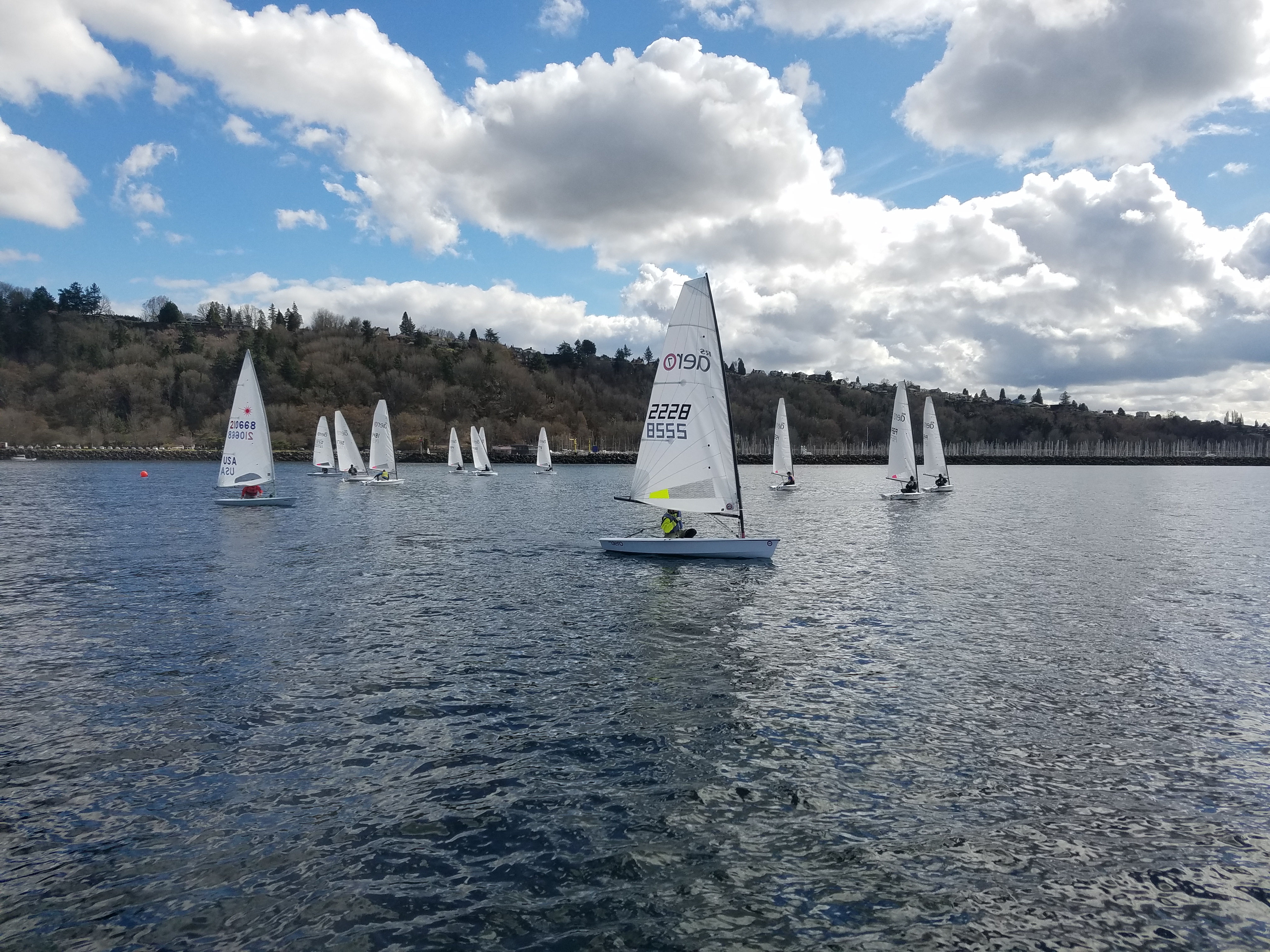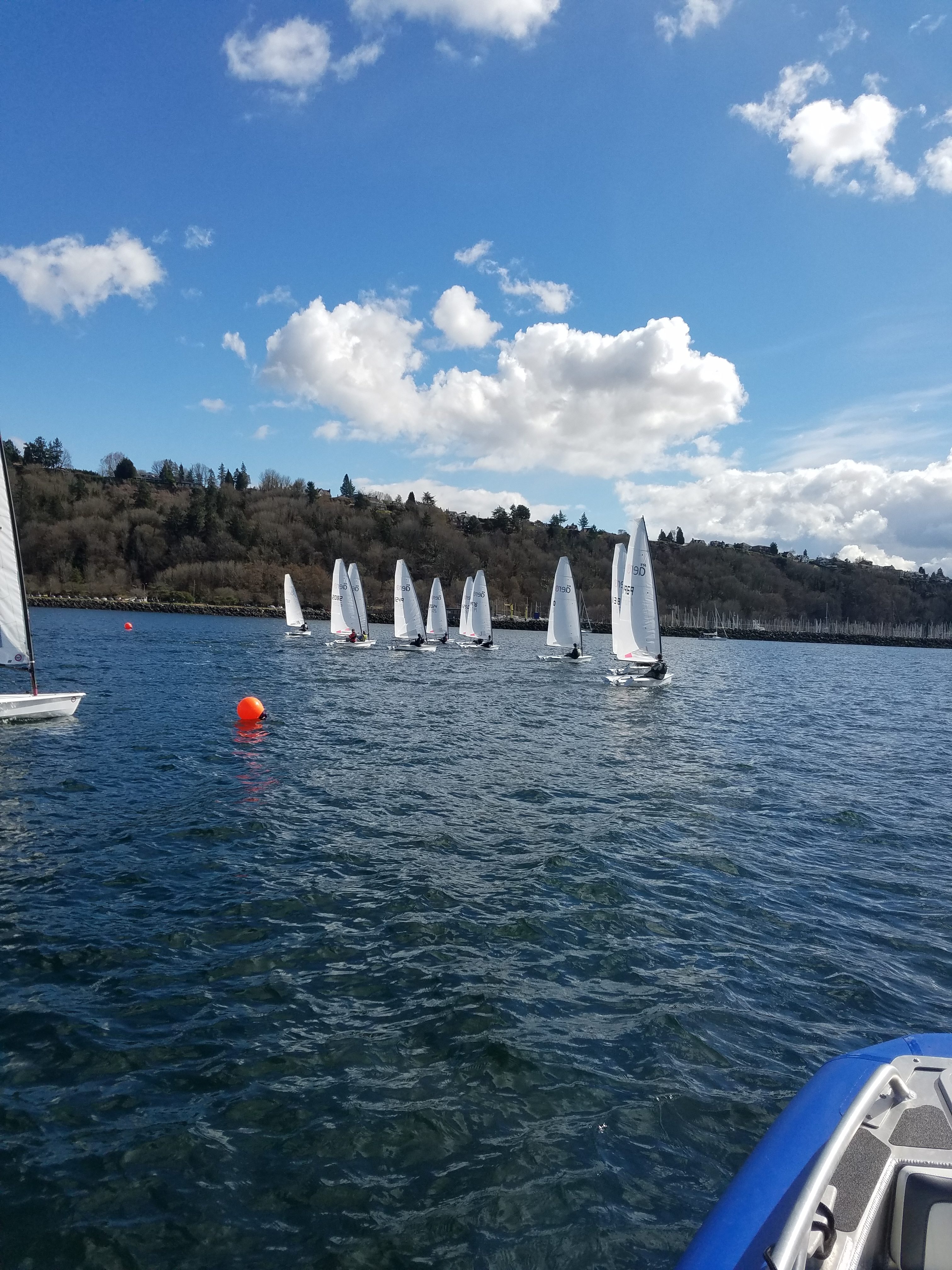 It was particularly fun to have some very competitive youth Laser sailors in the mix….thanks for joining us AnaLucia, Cooper, Kit and Sammy! After racing SYC Coach Cameron had them packing boats on trailers and heading out this week to the Laser MidWinters West Regatta in Santa Barbara. We hope you'll sail with us more throughout the summer and teach us a thing or two along the way. Best of luck in SB.
Our loaner Lasers were raced by Tate Higgins and Zach Forcade. Both of these guys lead races to the finish line…our loaners are actually pretty good boats but not quite up to what our personal boats are, so for them to bullet races is a testament to their skills. The loaner boats have seen a number of different people trying them through the winter. The boats will continue to be available through the summer if others are interested in trying them or racing with us on Thursday nights.
Some of the masters Lasers are heading to California this month for Laser regattas taking place in San Diego, Santa Barbara (Laser Midwinters West) and San Francisco (Spring Dinghy Regatta).
I hope ALL OF YOU will continue Laser and Aero racing throughout the year. Within a few weeks I'll be sending out some additional information on racing in the area. Most of the Seattle Laser Fleet will be racing the CYC Thursday night series starting in April and/or Monday nights at Sail Sand Point.  Race registration is handled directly with these organizations, NOT through the Seattle Laser Fleet.
And of course much appreciation to Dan Falk for providing his boat for RC throughout the season, and to Todd Willsie for storing the race marks and anchors and lugging them  to Shilshole for every race day.