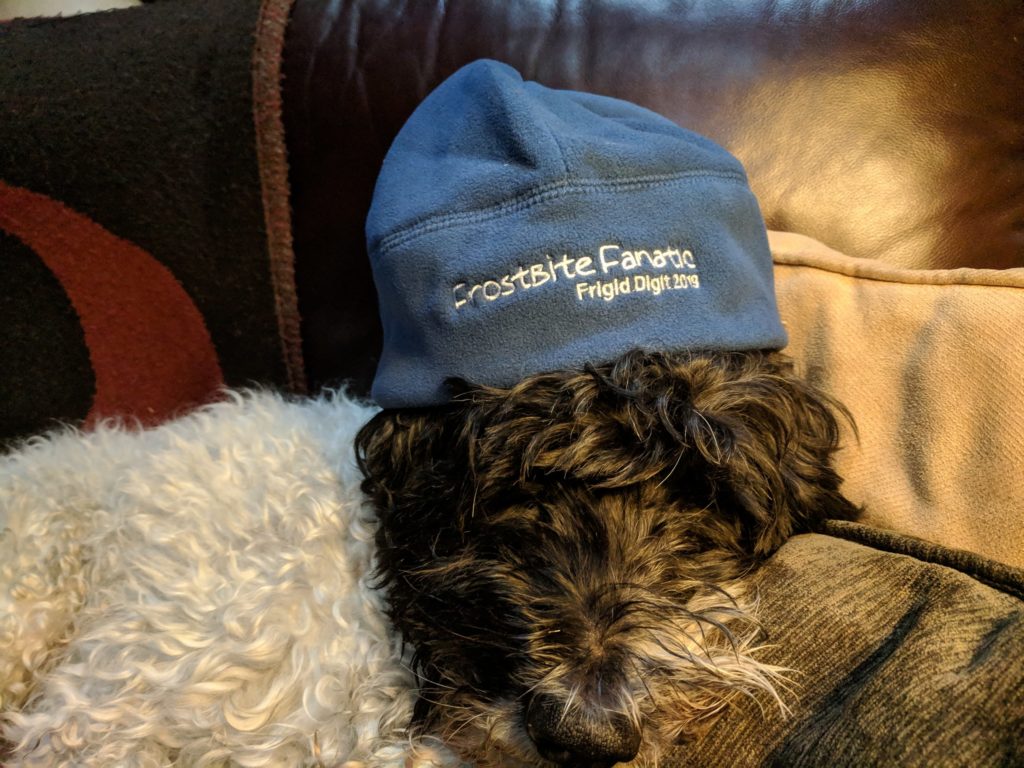 If you haven't registered for next weekend's Frigid Digit, NOW'S THE TIME. We're hoping to have at least 5 fleets RS Aero, Laser Standard, Laser Radial, Optimist and Laser 4.7s. It's been impressed upon the race committee that we want lots of quick races so we don't have too long to shiver between them.
I'll be posting a weather report here and on sailish.com. Here's the regatta page on CYC's web site. https://cycseattle.org/event-3207282 where you'll be able to register and see the NOR and details.
And So Much More
Doug Stumberger has put out the RS Aero schedule:
Hello Seattle Aero Sailors — below is the schedule (to the best of my knowledge) for Aero racing in 2019. Going to be LOTS of racing and LOTS of AWESOME racing this year!
More information coming shortly on registration for the Steve Cockerill clinic at the Gorge and North Americans. (And I hear there may be a mystery local coach at the clinic and former-now-far-away Seattle sailors at the regatta!)
See you all at Frigid Digit in two weeks!
Doug Stumberger 2081
—————
January 26-27, Frigid Digit, Shilshole Bay, CYC Seattle
February 24, Seattle Frostbite Series #5, Shilshole Bay, Seattle Laser Fleet
March 17, Seattle Frostbite Series #6, Shilshole Bay, Seattle Laser Fleet
April 13-14, Puget Sound Spring Regatta (Small Boats), Shilshole Bay, CYC Seattle
Sound Thursday Racing Series (evenings), April 11 – September 12, Shilshole Bay, CYC Seattle
June 25-26, RS Aero Steve Cockerill Clinic, Cascade Locks OR, CGRA
June 28-30, RS Aero North Americans, Cascade Locks OR, CGRA
October 5-6, Puget Sound Sailing Championship (Small Boats), Shilshole Bay, CYC Seattle
November 16-17, Turkey Bowl, Shilshole Bay, CYC Seattle
And More
Mark Ross has been busy assembling the following calendar for Lasers. It doesn't look as far down the calendar as Doug's, but there's lots of great Laser racing here and Canada (and we'll do a post on summer Laser sailing later – be sure you're on the SLF Google Groups mailing list):
My New Years Resolution for 2019….kick-start the year with the 46th annual FRIGID DIGIT REGATTA!! FRIGID DIGIT REGATTA January 26-27, 2019 . (This is one month earlier than last year.)
Separate starts for Laser Standard, Laser Radial, Laser 4.7, RS Aero and other Fleets with 5 or more registrants.
Lock these dates down on your calendar now.Details and NOR to follow.
And while you're planning, here is a partial list of 2019 winter regattas on the west coast.


KEEP THESE UPCOMING LASER REGATTAS IN MINDsome of the regional LASER REGATTAS in the next few months
year 2019 January 26-27 Seattle Laser Fleet FRIGID DIGIT REGATTA   Corinthian Yacht Club (Seattle, WA)  www.cycseattle.org February 16-17 FROZEN ASSETS REGATTA Royal Victoria Yacht Club (Victoria BC) www.rvyc.bc.ca
February 16-17 Laser MASTERS Midwinters West Alamitos Bay Yacht Club (Long Beach, CA) www.abyc.org
February 23-24 California Laser MASTERS Championships Mission Bay Yacht Club (San Diego, CA) www.mbyc.org
note: LASER US NATIONALS, Lauderdale Yacht Club, Fort Lauderdale FL, January 11-14, 2019 WORLD CUP SERIES MIAMI January 27 – February 3, 2019LASER MIDWINTERS EAST Clearwater Yacht Club, Clearwater FL, February 20-24, 2019LASER US MASTERS Midwinters East , US Sailing Center Jensen Beach FL, March 12-15, 2019
More Laser Sailing……in Warmer Climes
California's Thomas Laube sends the following to us Northerners….
The NOR for the Mission By Yacht Club 2019 Laser Masters' California Championship on February 23-24 2019 is attached.  We hope you can join us, and if you are in contact with other Laser sailors, please forward this. 
Two other points.
There will be a participant led clinic at Mission Bay Yacht Club on Friday February 22, with short races and starting practice.
The weekend before the Mission Bay Yacht Club event Alamitos Bay Yacht Club is hosting the Laser Masters' Midwinters West (February 16-17).  This gives Laser Masters a chance to sail Masters events back-to-back weekends. 
And Even More
We're by far not the only ones who race small boats in winter. In fact we have it kind of easy. Check out this sent out to the Newport Laser fleet:
By Joe Berkeley

By the end of the day, everyone had ice on their deck, ice in their running rigging, and ice on their spars. Sailors tried all sorts of tricks to stay warm. Christine Neville wore her wetsuit, then put her dad's old wetsuit on top of it. Others wore two hats. Bob Kinsman kicked himself for shaving his beard and wore a full face mask. Race Committee Peter Shope donned his real man, Carhartt Construction trousers and ran races with a smile on his face. Shope said, "We have many skilled people, but we are only strong as a unit, not as individuals. Our success is created by a group of dedicated people. Some love serious competition and some do it just for the thrill of sailing, but either way there is a shared obsession with the sport." No, he didn't say it yesterday. The quote was from the 1985 Connecticut Alum magazine. Shope, who founded the Conn College sailing team and graduated in 1984, went back as an alum to be a part-time coach, which wreaked havoc upon his construction business. But the sentiment is as true today as it was 34 years ago.
Will Donaldson, who is the proud new owner of a Colie Laser cover ran the mark boat with Kelly Ferro. They did a great job as the pesky northerly went to the east and the marks needed continuous tending. Pete Dixon also joined the RC and kept Shope company.  Steve Kirkpatrick won the day. His secret to success was no matter what happened to do his best to stay on the tack that kept the bow pointing at the mark. No small feat. His background on the Mystical Lake at Tufts and Long Island Sound before that sure did help. In second for the day, Christine Neville took a good run at Big Bad Steve. Her first two races were a 1 and a 3. Christine and her dog Annie are not fond of the cold but they both made the best of it. Thanks to Christine, the scores are calculated and beautiful. 
I was third for the day and won two races. The great Ted Hood was fourth. His sweet puppy Karuna is named Fleet Dog of the Week. In the past, Karuna's name has been incorrectly reported here. According to the google, "Karuna is a Sanskrit word and is used in Hinduism and Buddhism. It is translated to mean any action that is taken to diminish the suffering of others and could also be translated as "compassionate action.""  Ted is representing some extraordinary yachts. Any 413'er who purchases Athos, currently lying in Palma, Spain, will be able to take the entire fleet out for a sail. The 203-foot Schooner is ready to go. For more details, reach out to Ted.  
Bob Kinsman is the proud owner of a new composite upper. On its maiden voyage, fresh out of the bubble wrap, it delivered him to fifth overall for the day. In sixth, Dan Neri made some great recoveries from OCS starts. One of Dan's coworkers Will Welles is a finalist for Rolex Yachtsman of the Year. Meanwhile, Moose's coworker Jud Smith, who won the honor in 2006, is also a finalist. Sadly, two-time Rolex Yachtsman of the Year (1987, 1991) Ed Adams was not available to weigh in regarding the situation. Best of luck to all of the nominees.   
Fleet Co-Captain Scott Pakenham who is becoming quite the drone pilot was seventh for the day. Look for him on the cover of the next issue of Sensitive Husband magazine. At the moment, he is shooting in Auto White Balance and Auto Exposure. He's interested in learning more about filters. If you have any insights, reach out to Scott. Dave Moffet was eighth for the day. North Sails Madeline Gill was ninth. She had a 2 in race five. According to the North Sails website, "Madeline joined North Sails in 2018, after three years at Goetz Composites in Bristol, Rhode Island. She grew up sailing both dinghies and keelboats out of Cedar Point Yacht Club before attending the University of Virginia."  We hope she sails with us again. Stu Streuli rounded out the top ten.

After sailing, fleet 413 interacted with a crowd of beautiful people at the IYAC. As the Pats were playing, there were all sorts of lovelies in their Sunday finery, sporting shapely designer jeans, coiffed hair, smelling like fruity soaps and such. OMG! one of them was Handsome Mike Marshall. It would be great to tear him away from the Instagram set and get him back out on the race course where he belongs.

Jonathan Shore has lost more than 20 pounds since he started sailing Lasers and he is highly motivated to improve his skills. When he asks his mother for advice, the counsel he receives is quite good. She won a gold medal in the 470 class at the 1988 Olympics. Tracy Usher who is one heck of a Laser sailor and all around amazing guy makes an appearance in this video that discusses potential new rigs for the Laser. 
https://www.youtube.com/watch?time_continue=2&v=Ldu_IZFW_CE

While the class entertains ideas for what to do about a new rig, I finally put an old broken rig to good use. I needed a support for a cover for a Rhodes 19. A bent Laser lower and broken Laser upper, cut clean, are just the right length. If you need a broken Laser spar for a project, make Christine Neville an offer. She has a pile of them.  While Peter Seidenberg practices in Cabarete, Brian Fisher and son are heading down to International Sailing Academy in La Cruz, Mexico. Good stuff.
Fleet 413 is sorry to hear about the passing of Jeff Martin. He died on January 11, 2019 while on a skiing holiday with his family. Jeff ran the RC for the Laser Master Worlds for about 40 years, starting in 1975. During his tenure, many fleet 413'ers received their cubes. The list includes Ed Adams, Scott Ferguson, Mark Bear, Peter Shope and Peter Seidenberg. 
Fleet Co-Captains Jack McVicker and Scott Pakenham encourage you to pay your dues, sign up for RC if you haven't, and have a look at the scores on the website that are perfect because of Christine Neville.
Neville downwind. 
When Joe Berkeley isn't writing Fleet News, he is available to create content for your company.  His work is at joeberkeley.com